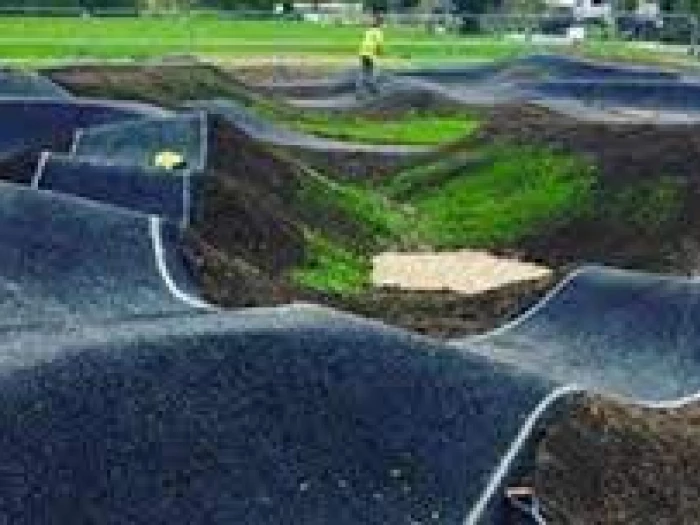 Hillsea pump track builders
Clark & Kent Contractors was contacted by Portsmouth City Council to discuss options to update their recreational facilities around the Hillsea Lido area of the city. The council awarded the full scope of works to Clark & Kent to start background work on the project in 2017.
This included appointing a conservation and heritage specialist to prepare a full heritage assessment and statement to help with the planning application. Clark & Kent carried out a complete ground assessment by soil testing and providing recommendations, with full submission of the planning application.
We carried out the design and build proposal for the Hillsea BMX pump track, including site preparation, topsoil stripping, drainage, soil importation, track construction, tarmac berms and start hill, track surfacing, landscaping and RoSPA report for a 57 x 35-metre BMX pump track with a fully finished surface surrounded by an inner clamp perimeter fence.
Once the scope of works was agreed upon, the plan was put in place, and we carried out the required pump track building works. The Portsmouth pump track was delivered on time and within budget.
Councillor David Evans, Portsmouth Seafront Manager, was thrilled with the finished Hillsea track. Since completion, the track has been featured on various BBC programmes as a focal point for healthy lifestyle promotion in the Hillsea area of Portsmouth.
Hilsea BMX Pump Track is an excellent track for scooters and bikes. The track gets very popular at weekends and school holidays. There are public toilets nearby and limited parking over the moat at Hilsea Lido. The Hilsea interchange bus stop is right next to the track.