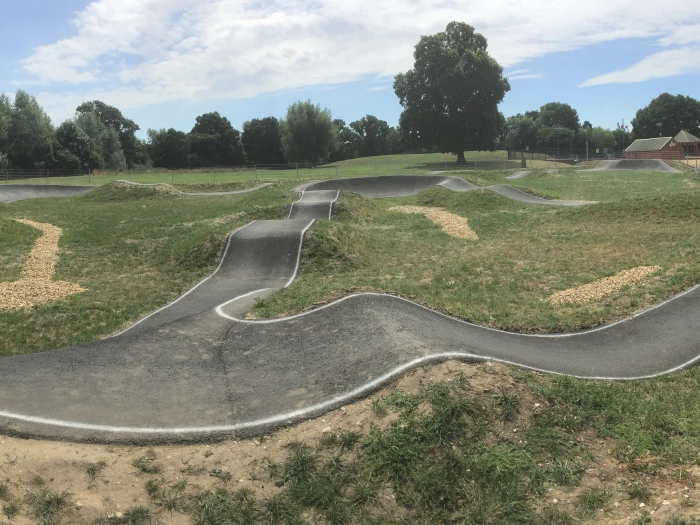 Totton pump track builder
In 2017 Clark & Kent Contractors tendered and won the bid to build a new pump track in Bartley Park in Totton, near Southhampton.
Bartley Park already had a sizeable concrete skatepark and an engaged user group. Hence, we knew we would love to be involved and wanted to give the local riders an outstanding provision to enjoy.
The Bartley Park track is designed to be very user-friendly given the large number of young users and the existing park. The pump track has an outer loop with a line that runs in the shape of an S through the middle. There are various berms of different angles and heights, which keeps the track varied for the end user.
The pump track is exciting to ride for all BMX riding levels. A variety of jumps are included, from tabletops, doubles and triples, to step up and step-downs that keep it fun and give users the chance to practise a wide range of moves at various skill levels on the tarmac surface.
The pump track project was for Totton and Eling Town Council, and construction took around five weeks to complete. Town Councillor Derek Biggs was pleased with the finished product, which surpassed the council's expectations. The usual groundwork, drainage and surfacing techniques were reused along with a comprehensive landscape scheme and a fencing scheme to complete the project.