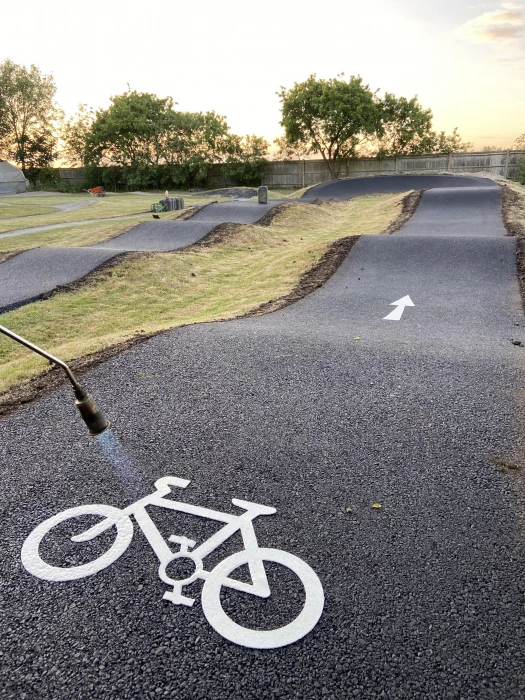 Cardfields pump track rebuild
Cardfields Outdoor Education Centre is owned and managed by Islington Council in London. It is used as a centre for education to give inner-city youngsters a chance to enjoy the rural setting and countryside location.
The centre is a fantastic provision for all. Clark & Kent Contractors was commissioned to bring under-used Cardfields pump track facilities up to date, make them safe, and enhance the user experience by increasing rider flow by re-profiling existing features. We shaped and resurfaced both the learn-to-ride area and the main pump track.
Works included various tasks, along with adding a full maintenance-free tarmac surface to give the Cardfields pump track a free-rolling circuit in all weather conditions. The construction of a tarmac surface ensured the pump track had no downtime or unusable periods in adverse weather.
Both pump tracks had work undertaken by Clark & Kent concurrently with an eight-person team used to upgrade this fantastic facility within one working week to minimise disruption to the Cardfields Outdoor Education Centre's very busy schedule.
Cardfields Residential Centre in Essex has a floodlit multi-use games area and a BMX track and trim trail. The centre is visited by 1,500 Islington school pupils and around 600 others each year. The range of activities includes tennis, short tennis, netball, basketball and volleyball. Children can learn how to ride a BMX bike on the beginner's track, while more confident BMX riders can use the more advanced track.