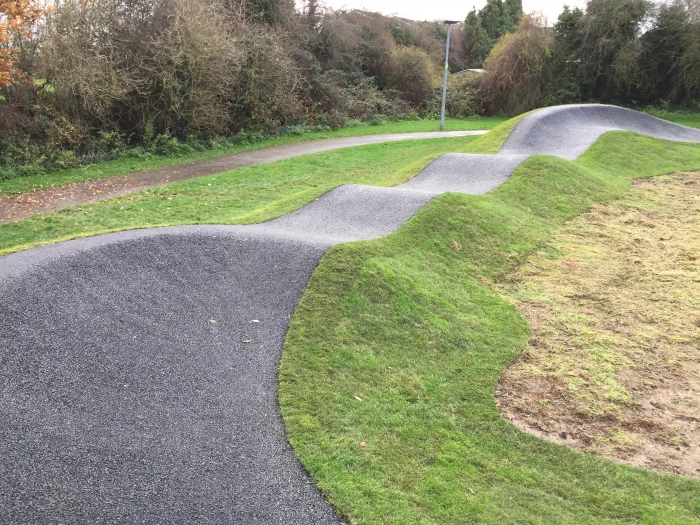 Danes Field pump track build
Originally a limestone dust track, Clark & Kent undertook the rebuild and tarmac surfacing on both Danes Field and Van Dyke Road tracks as part of the Leighton Buzzard council's update of their play equipment and outdoor facilities.
Clark & Kent tendered and won the two contacts based on their experience in building this type of BMX track, competitive pricing and proven professionalism.
A cost-effective solution that delivers long-term benefits here and at the nearby Van Dyke pump track was a sure-fire way to win over the local community and provide a valuable and well-received asset for the local area.