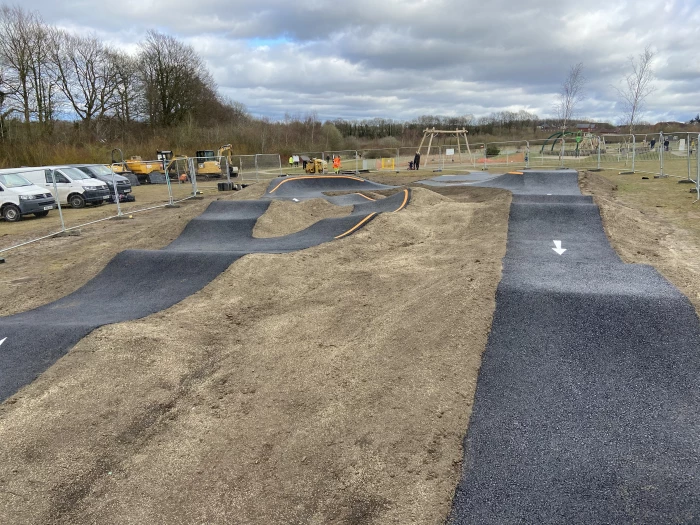 Beggarwood pump track construction
Due to significant community demand for the construction of a new pump track in Basingstoke, a public tender for the works was produced by Basingstoke Parish Council, and Clark and Kent Contractors was chosen to design and build the Beggarwood Park pump track.
Clark & Kent's favourable tender was evaluated on previous work, quality and cost with a heavy weighting on the company's preference for a lot more speculative up-front work in advance of construction to include consultation with user groups and the general public.
Beggarwood is an excellent example of a modest pump track in size and scale but has the features to enthuse BMX bikers from beginner to intermediate level. The pump track construction work was completed in just three weeks. The track was inspected by Rospra before it was handed over on time and under budget. Since construction, the Beggarwood pump track has been extremely busy and has proved to be a valuable addition to the park.
The pump track forms part of a £258,000 improvement scheme at Broadmere Rd, Basingstoke, which includes a children's play area and wild zone. Basingstoke and Deane Borough Council also installed benches, bins, and footpaths and improved the landscaping at the community facility and local nature reserve. Attractions include climbing frames, ropes, swings, and toddler rides alongside an eco-friendly wild zone. BMX fans have a new pump track circuit of rollers, berms and jumps that can also be used for skateboards, rollerblades, scooters and mountain bikes.