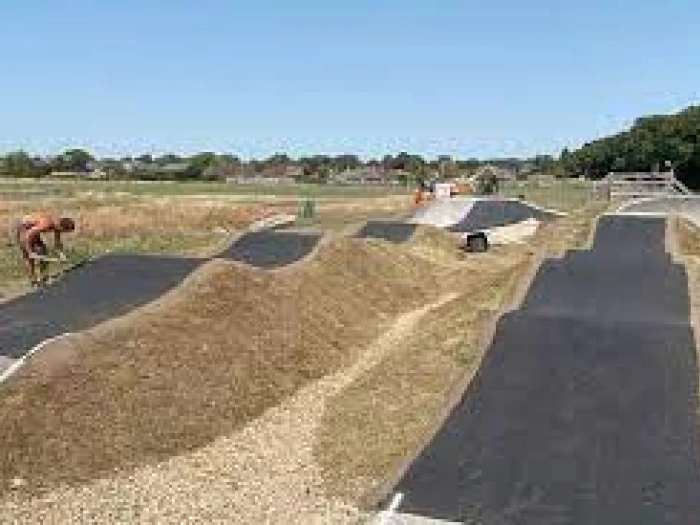 Hordle pump track construction
Hordle Council were looking to implement an inclusive all-wheeled facility for their community after securing funding and approaching potential suppliers for their thoughts and proposals. Clark and Kent then tendered for and won the Hordle pump track project.
General works included importing materials, formation of materials and compaction, tarmac surface and directional markings. Finally, a landscape scheme was implemented to ensure that the ground was left with minimal disruption and enabled quick recovery times for the surrounding areas leaving the park aesthetically pleasing and securing public and user group buy-in.
Construction time was six weeks, and all work was carried out on time and within budget, surpassing the expectations of all stakeholders and users. The Hordle pump track is another great use of space by the design team. It demonstrates the inclusiveness of all our tracks to different age ranges and abilities.