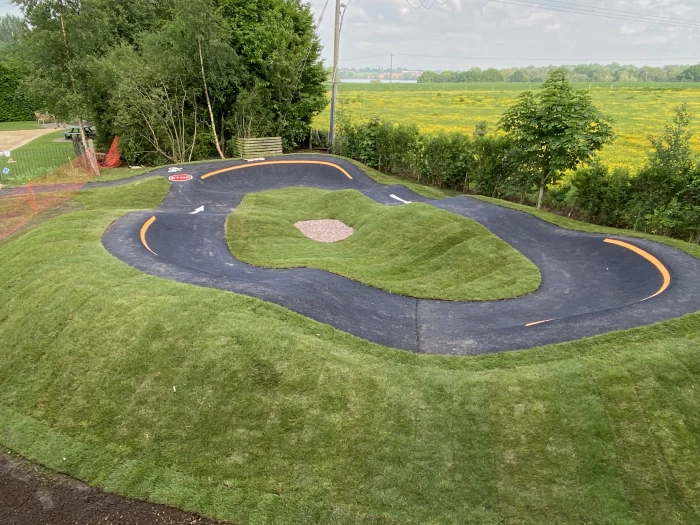 Comberbatch BMX pump track building
Comberbach village pump track is a fantastic example of what can be done in very limited space. After realising a need for a BMX riding track of this type, Comberbach Village Council reached out to Clark & Kent, aware of the company's experience in constructing pump tracks and our proven track record in delivering on time and within budget.
The village required something to keep more adventurous youngsters entertained alongside the well-presented play park nearby. The pump track was constructed in just under two weeks, and the track now caters for a large range of ages and various riding skills.
Construction work on the Comberbach pump track included recycling all organic material at the landscaping stage. The main construction involved the shaping and compacting of the pump track sub-base and type one stone, applying a special all-weather surface and a turfing scheme.
Completed on time and under budget, the relatively modest-size Comberbach pump track shows no job is too big or too small for Clark & Kent Contractors. The Comberbach track is a great example of what can be done within a very limited area. Located next to the old memorial hall site in Northwich. it provides a track for novice riders and more adventurous youngsters with a play park nearby. The design caters for all abilities and can be used by balance bikes, BMX bikes, and skateboards.