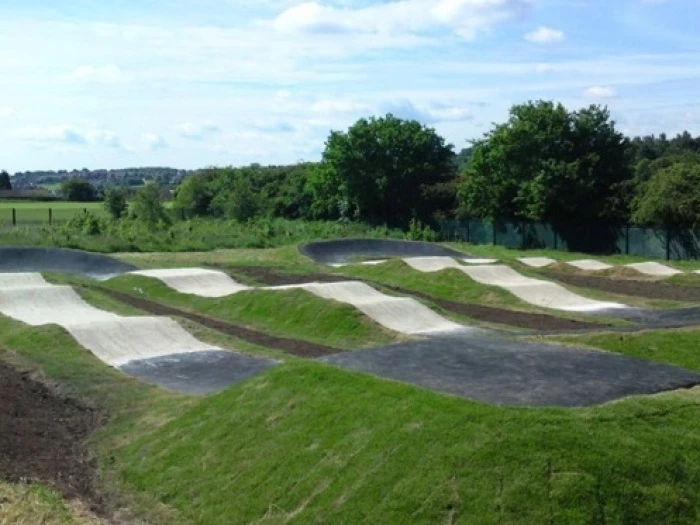 Burnwood pump track builders
The pump track at Burnwood School, Staffordshire, constructed by Clark & Kent, was the first purpose-built track provided at any school in the UK.
The track is 120 metres long, two and three metres wide, and features asphalt turns, a start hill and return path, a stone sub-base and dolomite surfacing. The Burnwood pump track was opened to the public by Elite women's World Champion Shanaze Reade in National Bike Week as part of our opening day package.
The build time for the track at the Burnwood Primary School, Stoke-on-Trent, was about two weeks. Next to the BMX track is a mountain bike trail with a long, compacted gravel oval with banked turns. There is also an asphalt playground area inside the bike trail with road markings.
Some say every school in the UK should have this sort of cycling facility. For a view of the pump track in action, check out this video clip of Burnwood School Pump Track on YouTube.