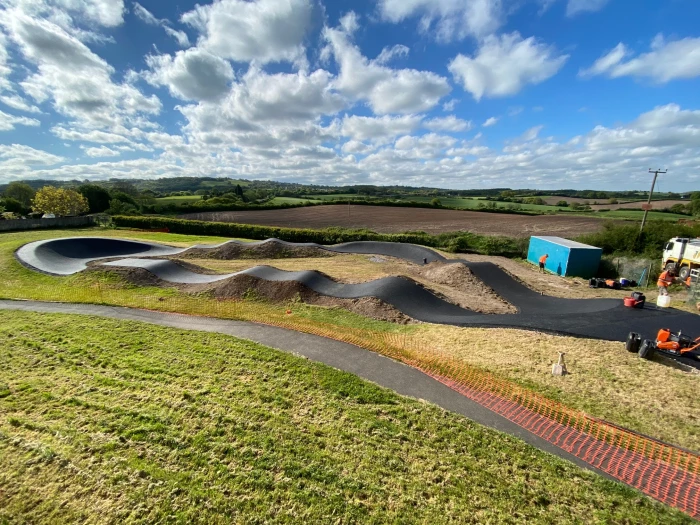 Audley pump track construction
Audley Parish Council found that their existing BMX bike track had become unsafe just three years after its original construction by a non-specialist contractor.
They required a UCI & British Cycling-approved contractor to rebuild and make good the unusable BMX pump track. Clark & Kent Contractors were chosen in competitive tender because of their unrivalled experience in pump track building and an extremely competitive price.
As a welcome addition to their already popular and well-used public park, Audley Parish Council chose Clark and Kent Contractors to construct the multi-mini-wheeled track with an all-weather tarmac surface that caters for all BMX rider ability levels and a wide range of age groups.
This was a great example of a limestone track that needed a maintenance-free update, and it was remodelled to create an exciting and long-lasting pump track for the community to enjoy. The Audley pump track construction project at Queen St, Audley, was completed in just two weeks. When finished, the restored pump track triggered a hive of activity in the local community.
The new BMX pump track at Audley is considered a great asset to the council and to the whole area. Audley is a large village in Staffordshire about four miles northwest of Newcastle-under-Lyme near the Staffordshire – Cheshire border. It was once a significant coal mining area with six working collieries but is now a popular commuting village. As well as a BMX track, Audley has football, cricket and bowling clubs.