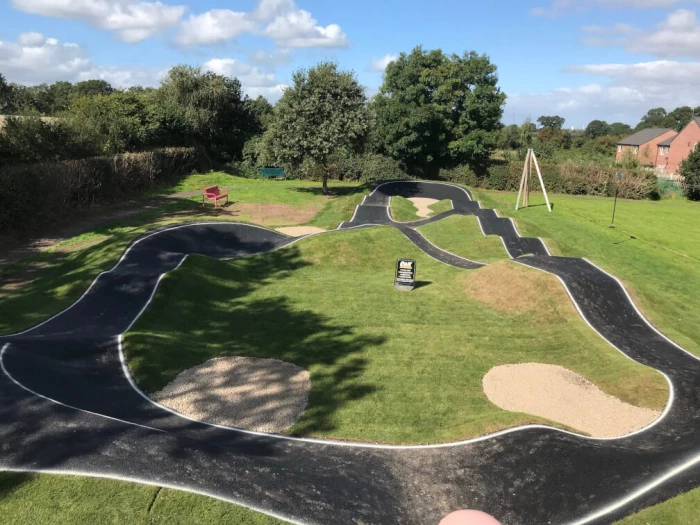 Mickle Trafford pump track builders
Following public consultation, the parish council of Mickle Trafford identified the need for an all-tarmac multi-wheel sports area to help satisfy the local youngsters' ambitions and to enhance and update their existing playing field at School Lane playing fields, CH2 4EG, which is in the middle of the village and a focal point for the community.
Clark & Kent was contracted to undertake and produce a BMX pump track design to cater for all-wheeled sports enthusiasts. The design maximised the available 40m x 25m area and gave users several options to utilise the track in different ways.
The organic design presented various options and configurations to be enjoyed by the user group's various disciplines, including BMX, scooters, skateboarders and rollerbladers alike. The pump track construction was completed within three weeks and delivered on time and on budget.
The facility was completed to our successful comprehensive specification as used across all Clark & Kent tarmac pump track projects. Typical stages of pump track construction were site measurement, site strip and the importation of suitable fill material. They also involved placement, compaction and formation of the track, sub-base surfacing and tarmac surfacing. Other works included a full turf landscaping scheme, the relocation of existing furniture and a white line track marking scheme.