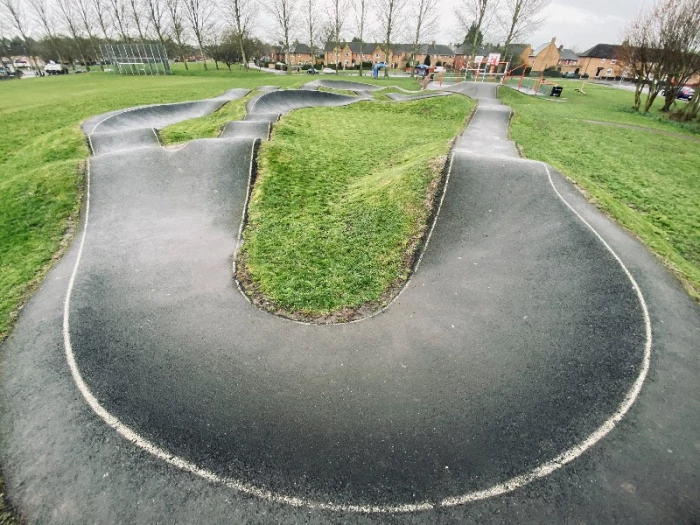 Blacon pump track building
Blacon pump track is a full tarmac surface multi-wheeled facility perfect for all ages and skill levels to enjoy, and that has been well received by the local community and surrounding areas enthusiasts.
The organic design presented various options and configurations to be enjoyed by the user group's various disciplines, including BMX, scooters, skateboarders and rollerbladers alike.
The Blacon pump track was completed within four weeks and delivered on time and within budget. The pump track was completed to our successful comprehensive specification as used across all Clark & Kent asphalt surfaced pump track projects.
Scope of works included several typical stages of BMX track construction, such as:
Site measure and mark out.
Site strip with the importation of suitable fill material
Placement, compaction and formation of the pump track
Sub-base surfacing
Tarmac surfacing
Full turf landscaping scheme
Line track marking scheme
Biking, skateboarding and rollerblading enthusiasts can try out their skills at the facility, built on land in front of Blacon Adventure Playground, CH1 5UU. Blacon Councillors and Avenue Services, who funded the track, received a hugely positive response from the public consultation. Pupils from JH Godwin Primary School wrote letters to local councillors in support of the pump track construction, and students from Blacon High School were involved in the design process.
The Adventure Playground is one of 11 Cheshire West and Chester Council community assets officially transferred on a long-term lease to Avenue Services as part of a move to ensure residents have a say in future ideas for the sites.