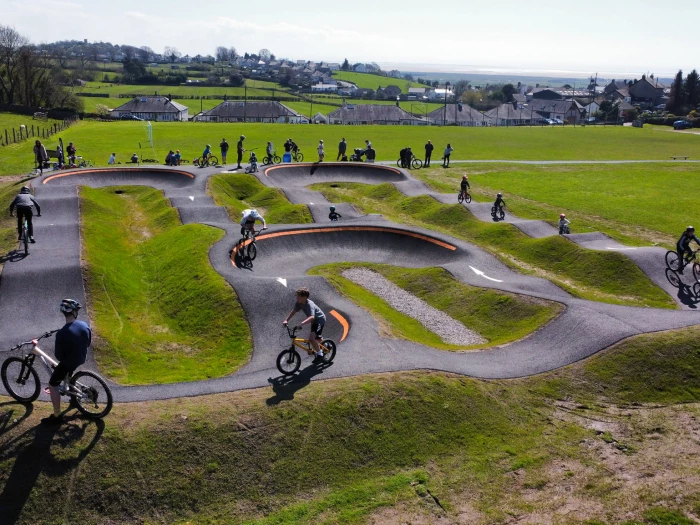 Allithwaite Pump Track
Originally a small stone-surfaced pump track, the ageing facility at Allithwaite required some work to keep it safe and useable for the local community.
Allithwaite and Cartmel Parish Council alongside the community reached out to a number of charities and funding organisations for grants to help create a new all-weather pump track.
All track building work was completed in just four weeks and took the site from an unused and unsafe facility to a new all-weather tarmac pump track.
The track now caters for skateboards, scooters, BMX and Mtb bikes as well as roller blades and roller skate users. The track was secured with fencing and access across a playing field was later reinstated once pump track construction work was completed.
The track passed a RoSPA inspection and safety signage was installed ready for the handover in February 2022. The community now has a safe, fun and progressive track suitable for all ages and abilities and users will be able to enjoy it for many years to come.
All works were undertaken in-house by Clark and Kent Contractors and they included design, consultation, construction, fencing, signage, track markings, access path and ground reinstatement.