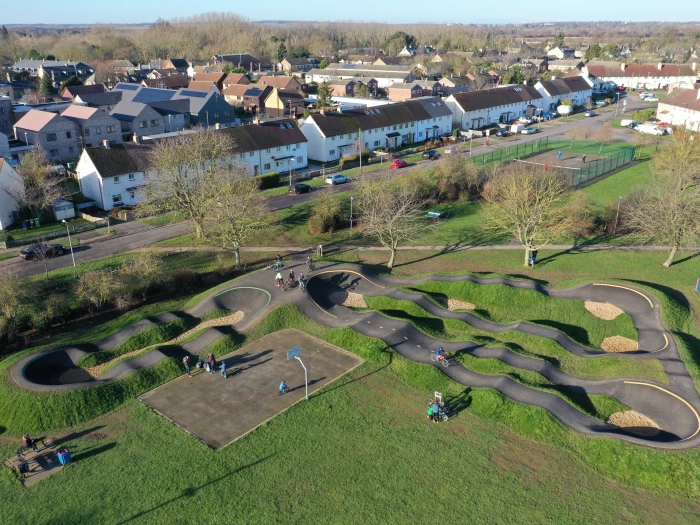 Trumpington pump track construction
After completing previous projects for Cambridge City Council, we were invited to tender for two new pump track projects in Cambridge. Clark & Kent Contractors was selected for its competitive tender and undertook the Trumpington pump track project in the summer of 2019.
After an initial consultation and some minor tweaks, the designs for a new pump track were implemented. The project was a six-week programme and involved several constraints as we were working next to a school, around trees and on a site with sensitive access issues.
The scope of work involved user group consultation, design and drawings, pre-construction information, fencing and security, control measures for pedestrian access, safety signage, tree protection, drainage works, sub-base works, tarmac surfacing, concreting, landscaping and regular maintenance.
As the pump track is near a school, we included a segregated all-ability section within the larger footprint. The all-ability track is shorter and has access from the flat areas to minimise user intimidation and maximise user safety.
Our online pump track project promotion exceeded 250,000 views in the first three months of opening.
See our video of users enjoying the pump track at Trumpington