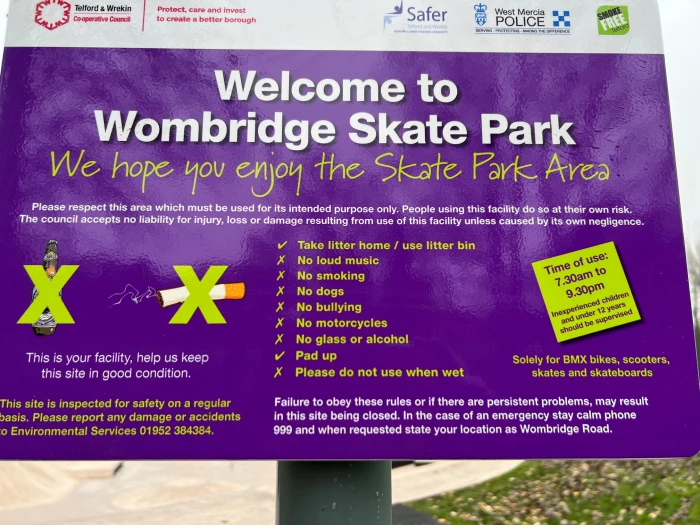 Wombridge Skatepark construction
The Wombridge skatepark project had been something we wanted to be involved in for many years after we built the popular Wombridge BMX pump track on the top end of the site back in 2014.
The existing tarmac skate bowl had become unsafe and was in need of replacement or refurbishment, so the decision was taken to design and build a new skate park in its place.
The skatepark design at Wombridge underwent a number of changes as user groups pitched in with exciting ideas. Delivering their ambitious proposals and keeping within budget was a challenge.
As a family firm, and because of our experience in delivering this type of project, we were able to monitor every stage of the process and ensure we met the needs of the user groups and deliver the Wombridge skate bowl project on time and within budget for the Telford & Wrekin council.
The skatepark was designed to be accessible for beginners with opportunities to roll in as well as drop in. A range of flat and mellow banks means beginners can have fun and build up their confidence in skateboarding. The all-concrete park has also been designed to maximise flow and has great feedback from beginner and experienced skateboarders.
All parts of the groundwork, landscaping and surfacing were undertaken in-house by Clark and Kent personally. This is another item that sets us apart from our competitors.
The skatepark is another valuable asset to the Telford & Wrekin Town Council, installed as part of the regeneration of many local parks, play facilities and green open spaces. The council aims to encourage more young people to take up skateboarding and BMX biking.