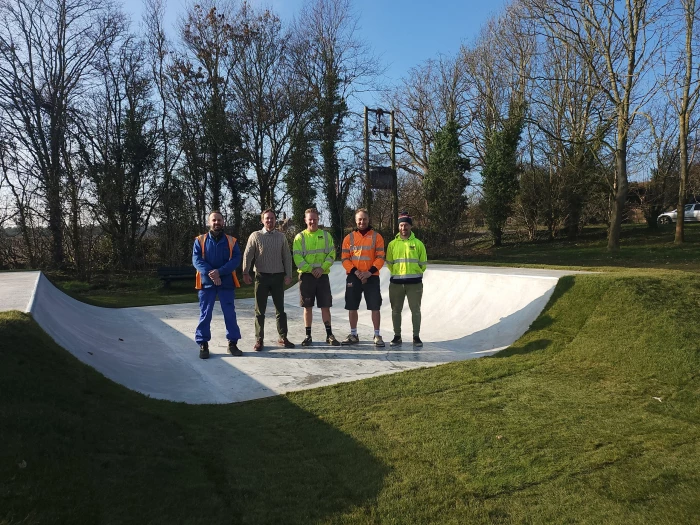 Edwinstowe Skatepark Repair
Clark & Kent Contractors undertook major restoration work on the popular Edwinstowe skatepark located in Jubilee Park near Mansfield, Nottinghamshire. The skatepark had fallen into disrepair after a wooden section of the predominantly concrete attraction had become unsafe to use, partly through vandalism.
The expert team at Clark & Kent carried out a sympathetic deconstruction of the wooden ramps to ensure continued use of the adjoining concrete section. A structural makeup of the surrounding area was created, and a new concrete surface was added.
Experience has shown that landscaping edges are prone to wear as users often enjoy climbing up to the starting area. Our Edwinstowe skatepark design included some overbuild of these substructures to combat this and ensure a long-lasting and aesthetically pleasing finish.
We avoided the use of traditional fencing in this project as it can have a negative effect on local landscaping. We used safe slopes instead to improve its appearance and help the skatepark blend in with the local surroundings
All groundwork, landscaping, surfacing, signage and fencing were undertaken in-house by skilled BMX track building staff at Clark and Kent Contractors.