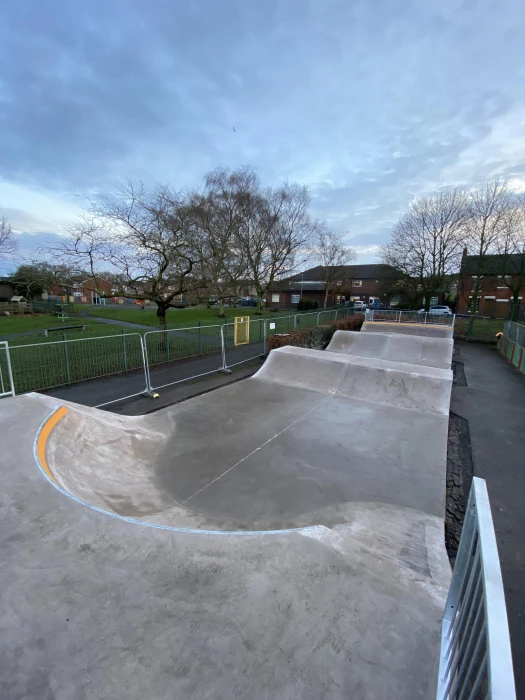 Silverdale mini wheels project
Clark and Kent Contractors were made aware of the new Silverdale concrete mini wheels project on the back of the success of similar projects in the Newcastle Under Lyme area.
The council's brief was to tender the works package for a contractor to consult on, design and install a concrete skatepark at an existing steel-built skatepark that had served the community for many years. Clark & Kent made a successful tender due to their wealth of experience in the skatepark and BMX track-building sector.
The consultation process began in 2021, and we organised several consultation events before arriving at a final skatepark design that matched the user group requirements. Designs were signed off and approved, and a work start date was agreed upon for late 2021.
The project was a fairly typical specification but particular attention needed to be paid to the restricted access and the use of live pedestrian pathways. In addition to constructing a new free-form concrete skatepark, other works included removing and refitting a youth shelter and amenities.
Collaboration with local artist Grega Greaves to provide street art proved a great success. Working with a professional team gave the local youngsters a canvas to portray visuals. It gave local users a real sense of ownership and minimised the chances of anti-social behaviour.
The client was Newcastle under Lyme Borough Council, and the Silverdale skatepark project was delivered on time and within budget. It is a valuable asset for the local users and the wider community. Following on from the success of the Silverdale Mini Wheels project, the council is looking at other sites to develop.