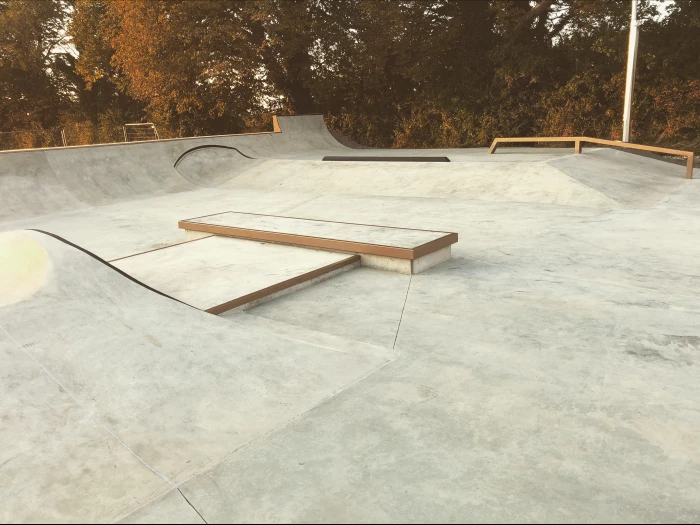 Clark & Kent Contractors won the contract to design and build a skatepark for Burwell Parish Council in Cambridgeshire.We undertook the project working in collaboration with Opus Skateparks to achieve the highest possible finish on the skatepark, which was paramount to the client and the user group.
Once designs were finalised, works got underway in the summer of 2018 after much consultation with the users, parish council, local homeowners and several more groups of stakeholders. An embedded part of this project was working together with the community to realise the project's potential.
Skatepark construction included earthworks, drainage work, steel fabrication and installation, concrete foundations, stone surfacing, specialist concrete formwork and concrete finishing. In addition, Clarke & Kent installed a full floodlighting scheme which included power supply, mains board, sub-board, columns and all the relevant ducting and cables.
The Burwell skatepark design included grind boxes and ledges, grind rails, raised decks and manual pads. Various quarter pipes, corner boles, and roll-ins were included to create a unique and varied park that suited skateboarders and a wide range of mini wheel users, including micro scooters, BMX bikes, and mountain bikes.
The Burwell skatepark project took eight weeks to complete, and the product delivered has been instrumental in developing the skatepark community's aspirations.