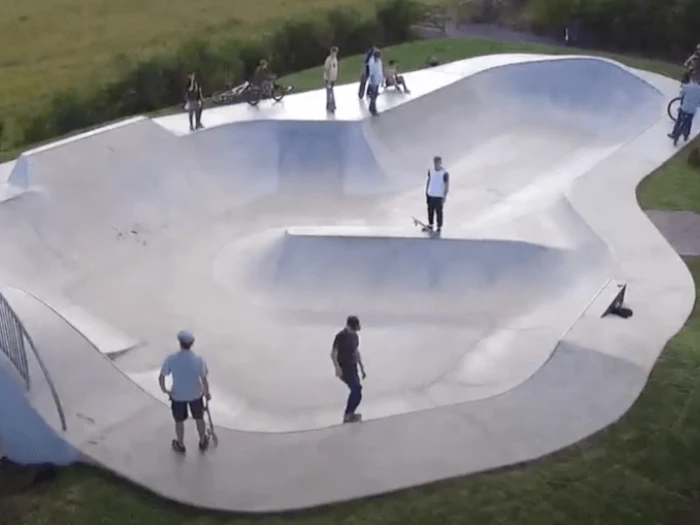 Tisbury skatepark construction
Clark and Kent Contractors were chosen to design and build a new skatepark at Tisbury, and Tisbury Parish Council officially opened the state-of-the-art skatepark in 2020.
With its quarter pipes, sloped wall-ride, pocket-to-pocket jump box and Matterhorn roller-coaster escalator, the new skatepark has proven to be a great success. The council agreed that this skatepark built by Clark and Kent Contractors was the best use of space on the King George V Playing Field at Tisbury in Wiltshire.
The in-house design team at Clark & Kent worked alongside the user group to ensure that the final design work suited all users and incorporated their requirements for a modern and exciting new skatepark.
Clark and Kent Contractors were prepared to do much more speculative upfront work before construction to encourage maximum user-group consultation and public engagement. The uniquely formed arched wall ride is now a focal point for the park and differentiates it from others in the area. Its unique features are rarely found on skateparks of this size and scale.
Construction of the Tisbury skatepark took place through June 2020 and was completed in nine weeks, in line with the council's timescale and ensuring swift and efficient delivery of the project.
Tisbury skatepark construction was completed on time and under budget. Everyone involved agreed it had been a great success and would have no problem recommending Clark & Kent Contractors for future work.