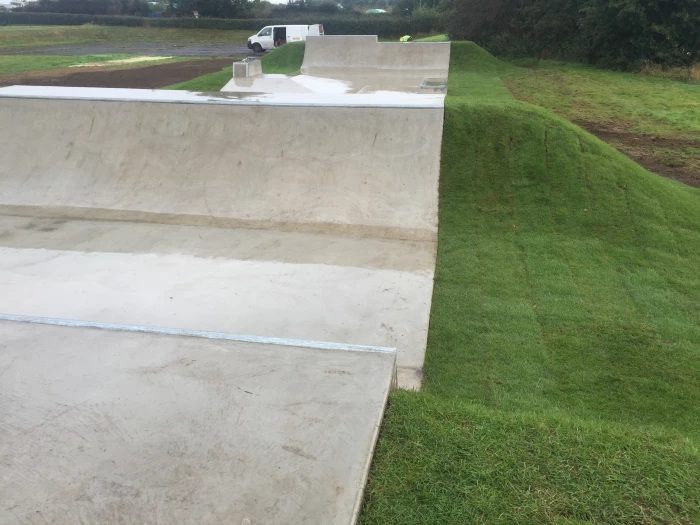 Pilsey skatepark construction
We undertook this project as the main contractor for the oldest skatepark building company in the UK. A rectangular plot was allocated in a public open space on the Miners' Welfare playing fields in Pilsey in the Derbyshire Dales.
The Pilsey skatepark has various obstacles and areas, including a full-width mini ramp and box jump, a flat bank, a vert quarter, a hip and multiple ledges. Health and safety specialists ROSPA were pleased with the results of the post-installation inspection, and the finished skatepark was well received and considered a great asset for the town of Pilsey.
The Pilsey skatepark construction project was completed in five weeks, and the client was delighted with the finished product. Lower Pilsley Skatepark is a concrete skatepark set out in a back-and-forth configuration.
The layout includes a set of quart ramps at one end with a ledge, double hip topped with a short ledge. The skatepark has a full-width bank at one end, which leads onto a mini-ramp. It is designed for skateboarders, rollerblades, BMX riders and scooters.
The park was funded by Pilsley Parish Council, Viridor Credits Environmental Company and Sun and Soil Solar Farms.