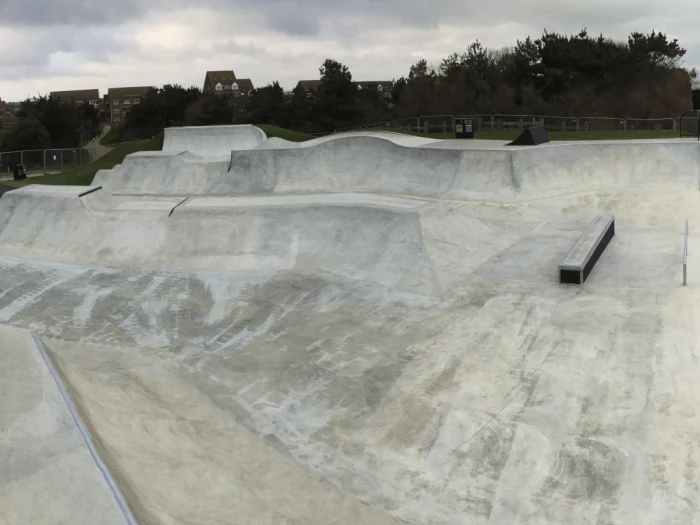 The original wooden skatepark at the Sovereign Centre, Eastbourne, served the local mini wheeled community for well over ten years, developing a large, enthusiastic user group and community. Due to plans to extend the Sovereign Centre, the long-standing successful wooden skatepark had to be relocated 100 metres east along the promenade.
Following a public tender, Clark & Kent was awarded the contract to design and build the new skatepark. Working closely with the mixed user group and public consultation, C&K produced a unique design to blend perfectly within the existing landscaped area, surpassing the requirements and ambitions of the enthusiastic user group. All stakeholders and key users were involved, engaged and consulted on the final proposals before skatepark construction works began.
Construction started in December 2019, and with an inspired effort onsite, the team made great progress through the harsh winter months. The project was completed in March 2020 on time and budget. The ambitious design was greeted with enthusiasm from the entire skatepark community and the wider community alike. The construction period was 14 weeks from the commencement of building works for Eastbourne Borough Council.
Here is some footage from a local film editor Ben Campbell. Thanks for letting us use the video, Ben.