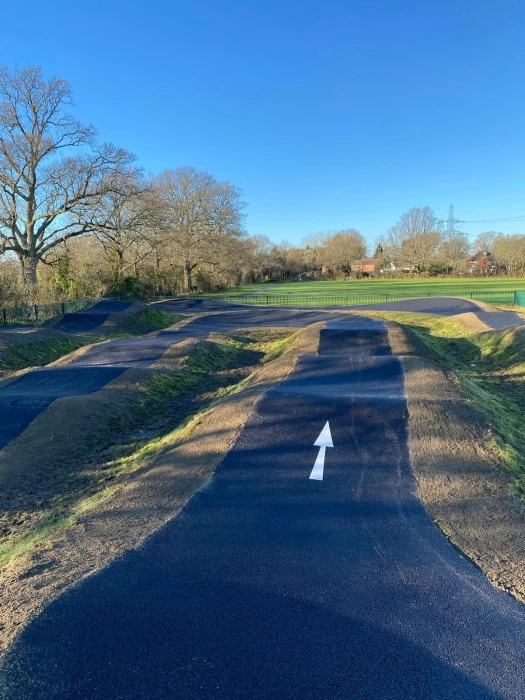 Swanmore pump track maintenance
Hampshire's Swanmore pump track project is a great provision for the local community. Although we didn't build the original track, Clark & Kent has been involved in the upkeep and resurfacing works for many years.
We spoke to Swanmore Parish Council about potentially adding tarmac surfacing to the track to reduce ongoing maintenance costs and make the track more usable for everyone.
It was a pleasure to be asked to future-proof the pump track at Swanmore with an overlay of tarmac to allow the riding surface to accept mini-wheeled users for years to come.
The pump track construction took under two weeks from the initial grass cut to the finished product. The Swanmore pump track is a fine example of a cost-efficient turnkey solution from Clark & Kent Contractors to remedy the ongoing upkeep and maintenance costs of an ageing limestone dust pump track.