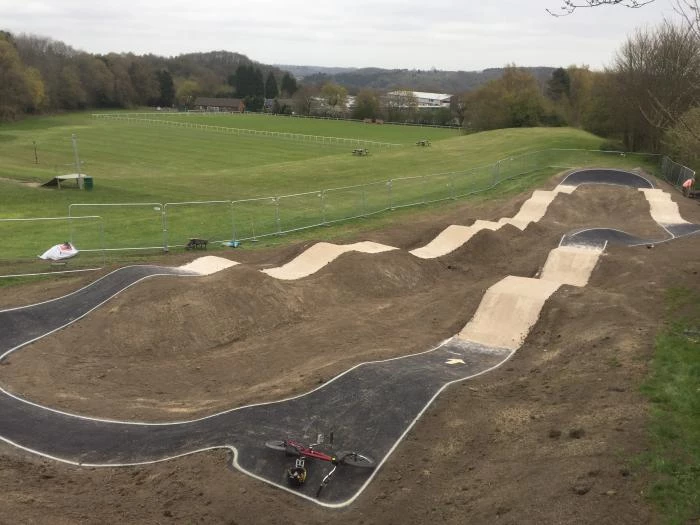 Broseley pump track builders
Clark & Kent Contractors won the tender to design and build a new pump track near Telford in Shropshire. North Shropshire Council tendered the project and appointed Clark and Kent as specialists to carry out the works.
After submitting a 3D BMX track design, Clark & Kent offered consultancy services. Work on the BMX pump track at Birchmeadow Park, Broseley included:
Site clearance
Setting out the pump track course.
Material placement and compaction
Asphalt surfacing
A landscaping scheme for the site
In addition to these works, Clark & Kent carried outline marking, reinstatement, and various groundworks. The build time was three weeks, and the pump track has proven an asset to the park and an excellent facility for the local community.
Plans for a BMX track at Broseley had been in the pipeline for years before Shropshire Council and Broseley Town Council secured funding. Local people were quizzed on the required facilities, and all agreed the project had been a great success.
Broseley, which borders the Ironbridge Gorge World Heritage Site, is famous for its bricks and tiles. Broseley bricks are mottled brown and red, while the tiles are strawberry red to light brown. Broseley manufactured millions of clay pipes that were shipped worldwide. Work pioneered here and at the nearby Ironbridge Gorge set the stage for the mass production of iron products during the Industrial Revolution.