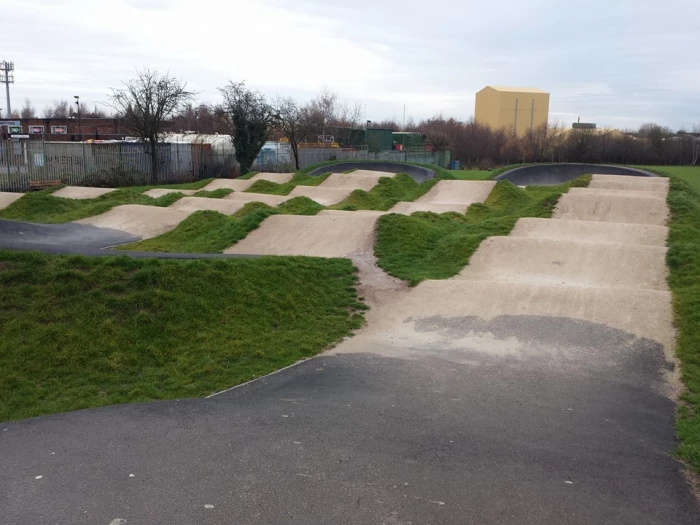 Hilton pump track construction
An existing BMX track in Hilton, Wolverhampton, needed upgrading, maintenance and resurfacing work in 2018, and Wolverhampton City Council put the tender out for the works. Clark & Kent Contractors won the competitive tender process through their unrivalled experience building this type of BMX track.
The Hilton pump track was a fairly typical 5-straight 6-berm track with a limestone dust surface. Clark & Kent undertook a wide range of tasks to bring the BMX pump track up to modern standards. Work included the removal of organic material, glyphosate spraying, an application of stone sub-base and compaction. Finally, the icing on the cake was a full fresh layer of new tarmac to give all mini-wheel users a chance to enjoy the facility. Previously, only bikes with pneumatic tyres could use the surface.
The addition of tarmac has sparked a new lease of life into the project, and it's now enjoyed by scooters, skateboards, inline skates and all-wheeled cycles. The Hilton pump track also had white lines painted on to show the edge to give an instant aesthetic finish.
The Hilton pump track renovation works took one week to complete with an eight-person workforce. The revamped pump track is located to the rear of Hilton Community Hall in Wolverhampton, with off-road car parking and 24-hour public open space access.