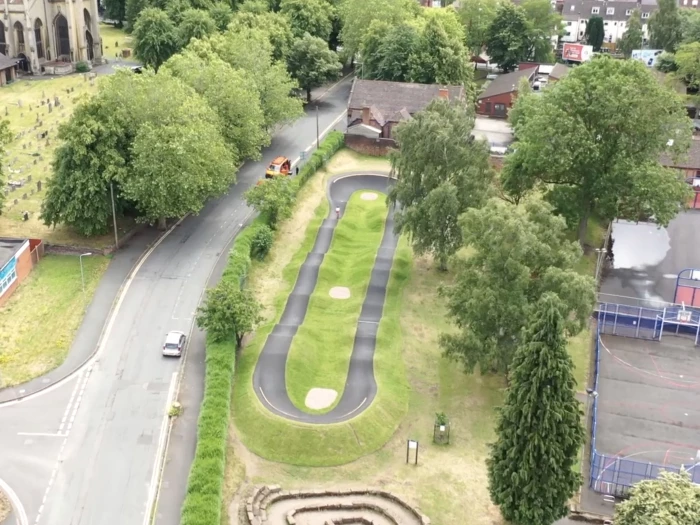 St George's Road Pump Track
Kidderminster is a large market town in Worcestershire situated just four miles from the Shropshire border. Our pump track on St Georges Road, Kidderminster, is a fantastic example of an organic look and feel project perfectly placed in the heart of a busy town.
A refreshing retreat for the local community to enjoy, suitable for all ages and abilities, this simple yet engaging design really shows what can be created with minimal space.
The council decided that there was a need for a multi-wheeled facility. After securing funding, Clark & Kent Contractors won the tender because of their proven track record of value-for-money projects and experience in constructing these types of facilities.
The scope of work included several typical design and construction-related items and methods. These included user group and community consultation engagement events and the design and supply of drawing packages to assist with the planning and development of pre-construction information.
Moving through to the construction stage, our scope included fencing and securing the site, relevant control measures for pedestrian access, safety signage, and information notices and setting out with the client and engineer.
Work also included tree protection and root protection measures, site strip and clearance, the storage of material, drainage works, sub-base and tarmac surfacing, a turfing scheme and the supply and Installation of permanent user signage.
Working with restricted access and egress due to the busy local area, Clark & Kent Contractors delivered the project on time and under budget to the Wyre Forest District Council and since has engaged with them on several additional projects.
Check out our video on the St George's pump track for Kidderminster