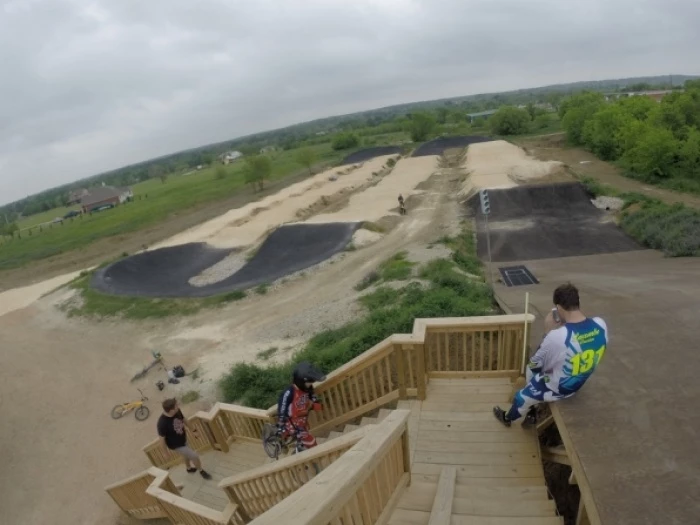 Hilltop Ranch SX Track, Texas
Hilltop Ranch is a full-spectrum training facility for BMX racers near Houston Airport in Willis, Texas. The ranch has a BMX USA-style race track, a four-person gate, an 8-metre starting hill, and a coaching tower.
A Texas-based private client competing at professional BMX events in the USA approached Clark & Kent Contractors to design and build an international standard BMX Supercross track. The aim was to construct an SX track to extremely challenging levels to enhance riders' skill sets and forward their professional careers in the sport.
Hilltop Ranch is now a top-level training facility for BMX bike racers. The BMX Supercross track has an 8-metre starting ramp, a US-style BMX track layout, a four-person gate, and a set of motocross dirt trails. Regularly refined and reshaped, the BMX tracks meet the exacting demands of tomorrow's BMX racetrack stars. The track often incorporates new features to keep pace with the global BMX SX demands. Hilltop Ranch trainers build champions on this year-round world-standard track.
The ranch hosts regular training and coaching sessions and runs several dirt jump events. Not only do elite riders train at Hilltop, but the course also attracts youngsters. The ranch is the perfect setting for BMX racing teams to rent out. Facilities include the BMX Supercross track, trails and the on-site ranch house.
A YouTube video shows BMX riders Hunter Pelham, Nick Fox, Damien Lacombe, and Cody Machala tackling the Hilltop Ranch SX BMX track.
Client: Hunter Pelham
Location: Hilltop Ranch, 12708 FM 830 Willis, Texas, TX 7738 USA
.