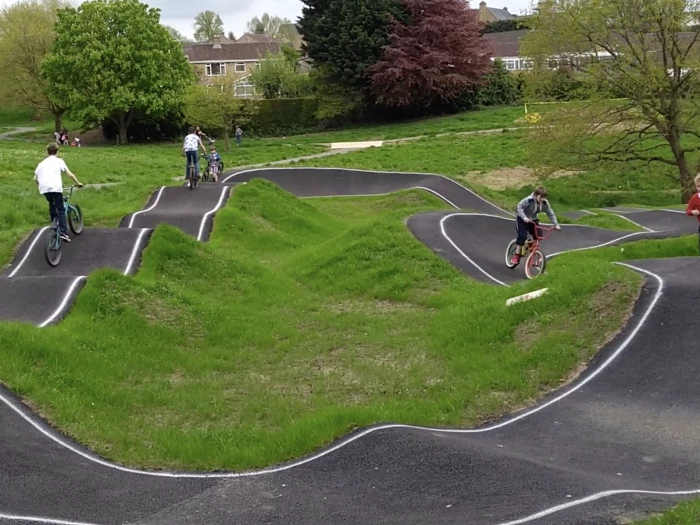 Castle Cary pump track construction
Castle Cary Town Council was looking to deliver a new pump track for recreational grounds at Fairfield in Somerset.
The tender for building a pump track by Clark & Kent Contractors was chosen because of the company's experience in pump track building and the quality of work on previous projects.
Health and safety documents and risk assessments were carried out before work began in the spring of 2018. The Castle Cary pump track was designed to build confidence in youngsters whilst providing an engaging BMX experience for more advanced users.
The Castle Cary pump track was delivered in three weeks, and Caste Cary Town Council believed it to be a great resource for the community and surrounding areas. The pump track park at Fairfield, Castle Cary in Somerset, is next to a children's play park and a wooden exercise trail for adults.
Castle Cary is a small market town located 12 miles northeast of Yeovil and 24 miles south of Bath off the A303. It lies on the edge of the rolling Somerset Levels to the west and the hills of Penselwood to the east, halfway between the Mendip Hills and the Blackmore Vale. Castle Cary is a popular tourist destination and is noted for its high-quality shops and local produce and for its pleasant pubs, restaurants and tearooms.