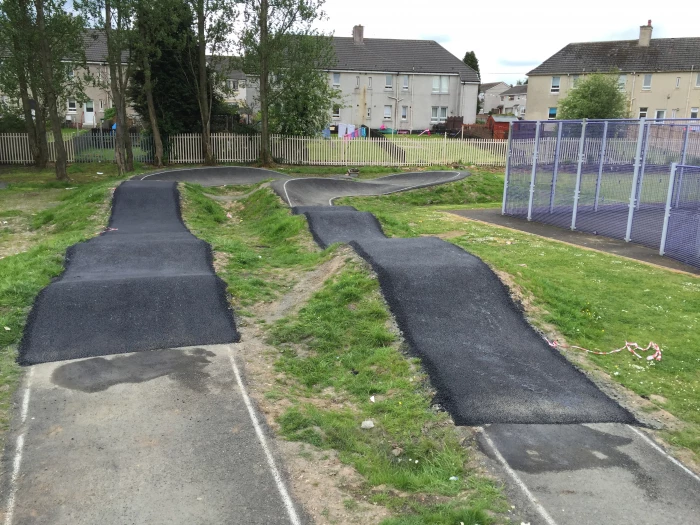 Plains pump track construction
The Plains pump track in North Lanarkshire was originally constructed by Clark & Kent Contractors as a limestone dust track. The client was very happy with the limestone surface but it wasn't as accessible to the full range of users and two years later, Clark & Kent was asked to upgrade it to a full tarmac surface.
The Plains pump track is located next to a primary school and the predominant user groups are micro-scooters and balance bikes. These users tend to induce a high abrasion rate on limestone surfaces, so adding a tarmac surface allowed a much wider range of riders.
Also, laying down a tarmac surface reduces the ongoing maintenance and maintenance budget for the client and increases the pump track's longevity by many years.
Plains is a village outside the town of Airdrie, in North Lanarkshire, Scotland, about 14 miles east of Glasgow city centre and 30 miles west of Edinburgh. The nearest major towns are Airdrie and Coatbridge.