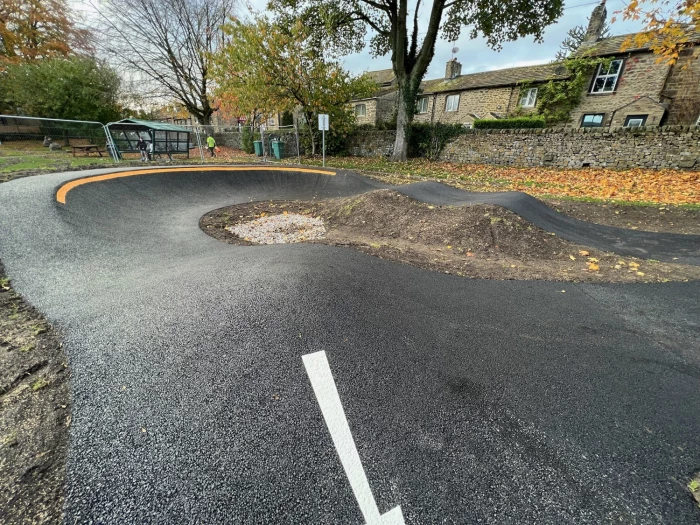 Embsay Pump Track Construction
The friends Embsay with Eastby Recreation Ground reached out to Clark and Kent Contractors through a public tender process. Clark and Kent were chosen to design and construct the Embsay pump track based on their experience in pump track building and the quality of their previous work in this field.
The installation of an all-weather multi-wheeled pump track is a great asset to the community, especially with the MTB user group. They wanted a BMX track that would offer a safe and fun area and allow BMX riders to develop their skills while also catering for skateboard users and scooter riders of all ages and abilities.
The modest footprint at the Embsay site meant that the compact but action-packed design was required to give a full range of features to allow younger riders and experienced riders a track to challenge a wide range of BMX riding skills.
The Embsay BMX pump track project was completed in just under four weeks, and the track was handed over with a RoSPA safety Inspection completed within the allowed timescale. Embsay is a village in the Craven district of North Yorkshire, England. It is paired with the neighbouring hamlet of Eastby to form the civil parish of Embsay with Eastby.