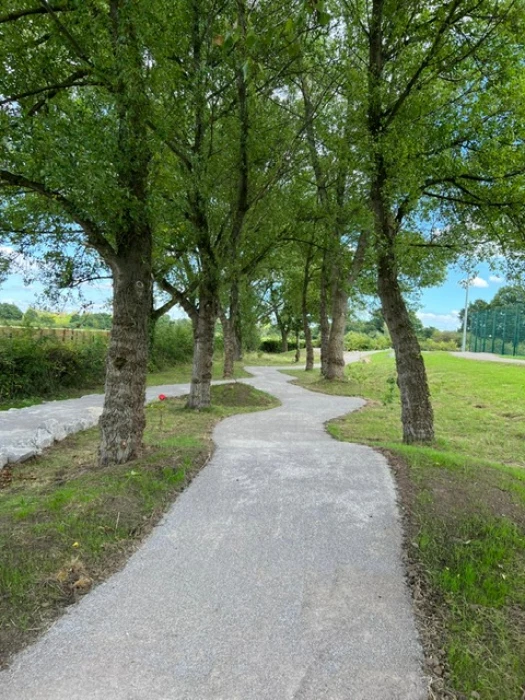 Seashell Trust MTB Trail
The Seashell trust is a school in Stockport, Greater Manchester, dedicated to providing a creative, happy, and safe environment for children and young people with complex learning disabilities and additional communication needs and are committed to delivering individually tailored support services that promote independence and build confidence.
Their vision was to create a safe and engaging MTB bike trail for their students to enjoy giving them a exciting new way to enjoy their scenic but previously unused areas of the school grounds, The 10 week project saw 1,500 meters of graded MTB trail installed making for a very inclusive, safe yet progressive area for the students to enjoy for years to come.
The bike trail works included providing rest areas, rock sections, smalls drops, banked turns and rollers.The Installation required a full drainage scheme with v-shaped ditches and drainage gravel and sensitive landscaping and seeding. We also installed way-marking posts and signage for the mountain bike trail.
We worked in and around tree roots and made full use of 2D & 3D cellular tree root protection. Work involved the cutting of tray, geo textile installation and the use of Type 1 stone laid to depth and compacted with a limestone dust surface.
Clark & Kent felt very proud to be part of this scheme. Giving back to the sport of cycling we love for children who would not normally be able to enjoy this type of activity was a special moment for us. We would like to extend our thanks to David, Scott and the rest of the team at Seashell Trust School for the fantastic work they do.