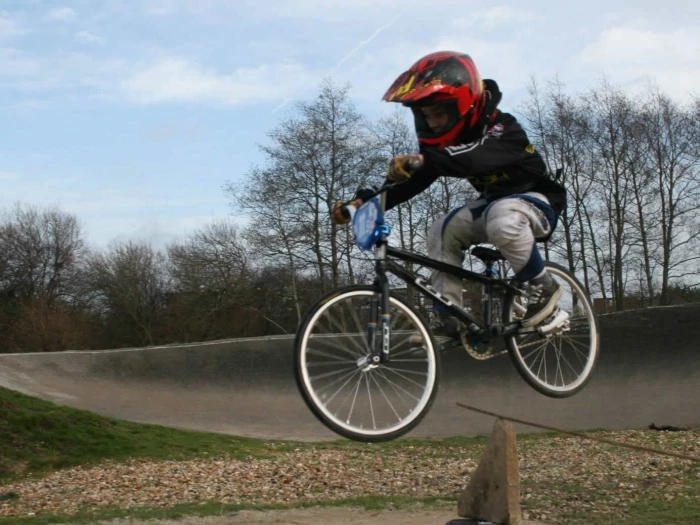 Bournemouth BMX racetrack rebuild
Bournemouth BMX Club selected Clark & Kent to redesign and rebuild the existing second corner at their regional BMX racetrack in Dorset. The track is often used for regional BMX racing and has hosted National BMX rounds and British Championship events. It was built in the 1980s and has had several changes over the last few years to align with current regulations.
The changes made by Clark & Kent brought the track back in line with national track specifications and gave a good base for the BMX Club to further enhance their BMX facilities and possibly make other track changes in the future. Works on the BMX track included removing organic material, re-compacting and reshaping the existing substructure, applying stone sub base and finishing off with specialist surfacing and a landscape scheme.
Bournemouth BMX track has a limestone surface and previously had two concrete berms. It combines easier jumps for BMX novices to ride and two sets of large doubles for the more experienced riders. Bournemouth BMX club is the resident club at the track, which, when not being used by the organisation, is open for public use. The club was delighted with the finished results and improvements carried out by Clark & Kent Contractors.