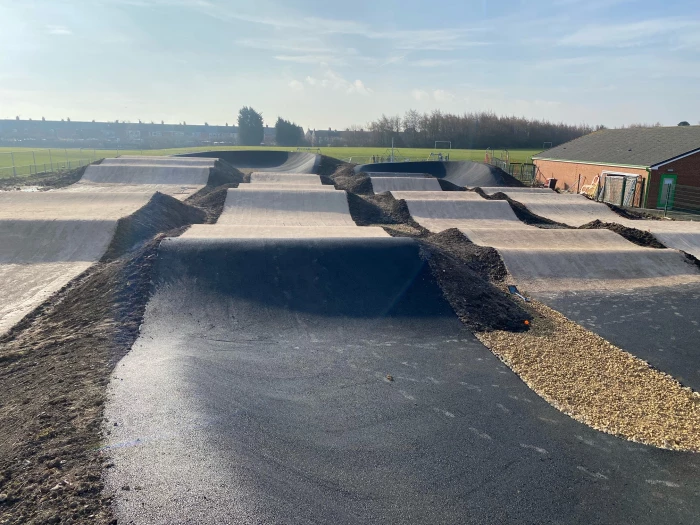 Bedlington BMX racetrack building
Bedlington BMX track is a rebuild of a popular and well-used facility at Gallagher Park that had been in place for ten years before our engagement. The track was very worn in places and needed an update and modifications to meet the specification required to hold races there in the future.
The local BMX club had been planning the upgrade for some time, so it was great to get on-site and break ground on this project. We started the site strip and remodelling and widening straight away, paying great care and attention to the shaping and surfacing required to create the premier regional standard track.
The proximity to buildings and distance between the straights required an innovative approach to the project. Using our deep experience and comprehensive knowledge of BMX track construction, we completed an intricate and dynamic design rebuild on time and under budget.
The track is the home of Barnesbury Cycling Club whose members campaigned for a competition standard BMX track in the Northumberland town. The regional standard 250 metre-long BMX track features a challenging range of obstacles, including step-ups, doubles, triples, rollers and banked corners that will help talented North East BMX riders to compete at a high level.
Funding for the project came from various sources, including Sport England Community, the local town and county council, the Banks Community Fund, Barnes Fund and the Wingrove Motor Company.
Formed in 1923, Barnesbury Cycling Club is one of the oldest cycling clubs in North East England. The club promotes many recreational and racing cycling activities including BMX riding. We look forward to watching some racing here for many years to come and hope it brings inspiration to the future stars of the sport from the northern region.